KG has been known to talk more trash than anyone, but is this a little too far?
Via Charlie V's Twitter: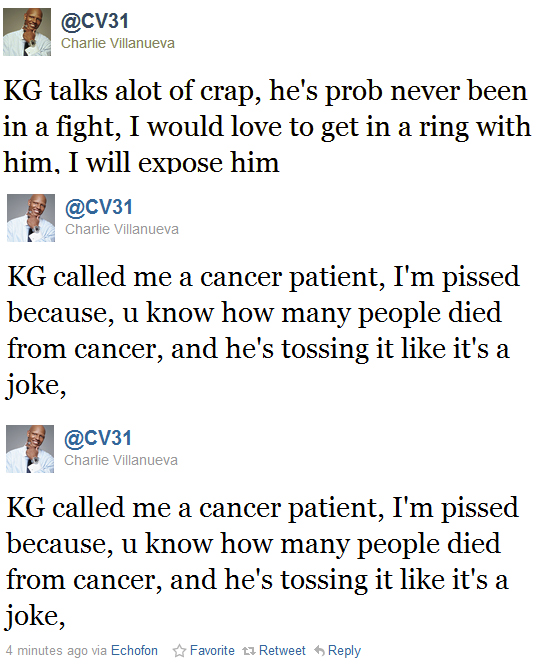 Maybe he's gone a little too far, and perhaps Charlie deserves an apology. But isn't this the stuff that we're not supposed to hear? Does anyone really think that Garnett is the only player who crosses the line? No players have ever made a joke about Glen Davis' weight? Nobody dropped a line to Tony Parker about his wife? Not a single player has brought up Kobe's bogus rape accusations? I'm not condoning what KG supposedly said, but maybe Charlie Villanueva is opening up a can of worms… what if all our favorite players are really just grown up bullies?