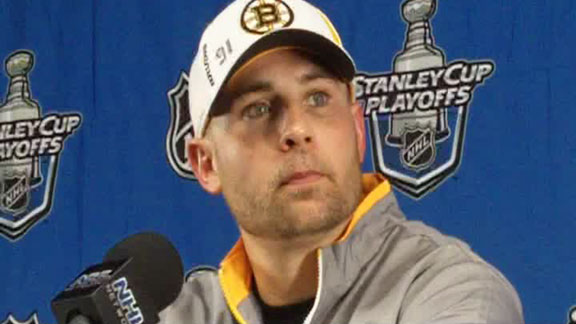 Here are the rules from NHL.com regarding names on the Cup.
To have one's name engraved on the Stanley Cup certain requirements must be met. A player must have at least 41 games played with the club or one game played in the Stanley Cup Finals. However, in 1994 a stipulation was added to allow a team to petition the Commissioner for permission to have players' names put on the Cup if extenuating circumstances prevented them from being available to play.
The Bruins are pulling to get Savard's name on the cup alongside his teammates. The rule is in place for circumstances exactly like these, it's been done before, and it will be done again.
.