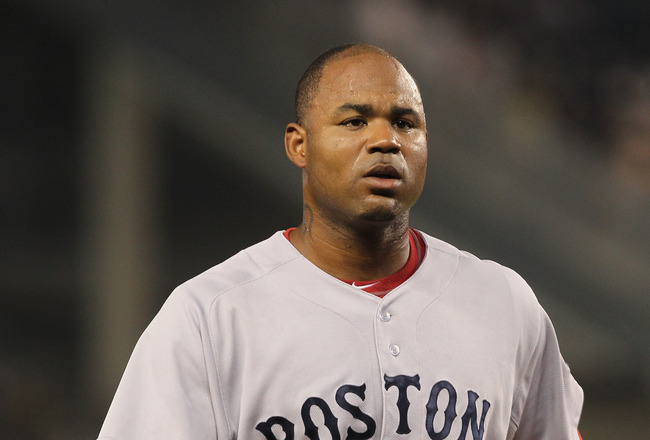 Carl Crawford will start at Left Field in his first game since June 17th when he strained a hamstring. Crawford played in 2 rehab games with Pawtucket. He went 1-5 in about 10 Innings of play.
After a rough first half of the season where Crawford struggled with a new team, unbelievable hype, and an unclear spot in the lineup, Carl then started to show what everyone wanted to see as CC went on to hit .295 from May 1st to June 17th, before popping his hamstring and missing a month.
Carl will now look to build on what he did in May and June, without letting the problems of April continue to weigh on him.
No word yet on where Carl will hit with the suspension of Ortiz, but with the everyone together he has looked best in the 6th spot behind Big Papi. With Carl living up to potential Boston will easily have the best lineup in baseball, especially since the return of Crawford will put pressure on Francona to choose an everyday Right Fielder. Without his everyday Left Fielder Tito has been platooning 2/3 of his outfield between McDonald, Drew, and 24 year old Josh Reddick.
With Crawford back to health, and Drew's career deep into it's twilight, it's clearly time for 24 year old Josh Reddick to take over full time to solidify the lineup. The Red Sox lineup by October
should
look as follows:
CF: Ellsbury (Lefty)
2B: Pedroia (Righty)
3B: Gonzalez (Lefty)
1B: Youkilis (Righty)
DH: Ortiz (Lefty)
LF: Crawford (Lefty)
RF: Saltalamacchia (Switch)
C: Reddick (Lefty)
SS: Scutaro (Righty)
.