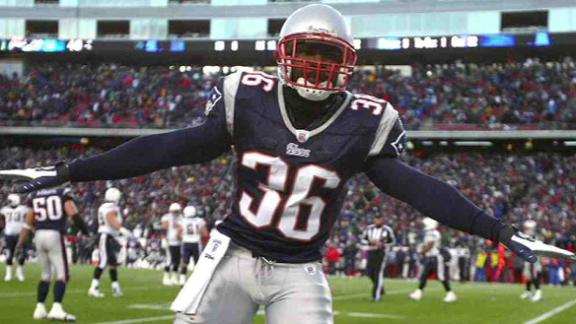 Obviously New England would have won if not for Tom Brady's four interceptions. But teams all QB's will have games like that once in a while. A Super Bowl TEAM should be able to win even if their best player is off.
The absence of Patrick Chung severely hurt the Patriots secondary. Chung is one of the best safeties in the league when it comes to crashing down to prevent big plays in the rushing game, there were multiple times where Sergio Brown was either steamrolled, or just completely avoided by Fred Jackson. Don't even get me started on the pass interference.
Even more than the absence of Chung was the absence of Devin McCourty, who as of now it looking like a one year wonder. "D-Mac" was beat regularly be Buffalo's nameless wide receivers, putting to rest the idea that it was just Brandon Marshall and Vincent Jackson who could beat the 2nd year corner. Apparently it's everyone.
This secondary was supposed to take that step from inexperienced to reliable. Leigh Bodden was going to take the side opposite McCourty, Kyle Arrington would take the slot receivers, and with New England new 4-3 front they'd finally get the pressure needed to cover up mistakes. As of right now only Arrington is playing good up to his billing.
It's beginning to look like the salary dump of veteran safety James Sanders could be the downfall of this team. In week 3, with an injury to their top guy Patrick Chung, the Patriots would have to roll out Josh Barrett and Sergio Brown, and neither showed that they were worthy of that honor. Both special-teamers were ran over due to poor tackling, in one instance one screwed the other out of an interception, and very well may have screwed the Patriots out of what would have been a easy victory... despite Tom Terrific's INT's.
You tell me, would a win in Buffalo have been worth the 2.8 base salary that James Sanders was set to earn this year? Or are you happy saving the cash with Brown & Barrett in the regular rotation?
.